Net Zero 4Ds: discover your innovation, define your opportunities, develop your skills, deliver your roadmap
Tags: Net Zero
4Ds: discover your innovation, define your opportunities, develop your skills, deliver your roadmap
As introduced during our previous webinar on the 2021 programme, which was designed around each chapter of the Scottish Government Climate Change Plan (CCP), we have now published the consolidated Ds of the double diamond methodology used for all the chapters. If you want to catch up with what we've covered so far in our Net Zero Skills Support Programme throughout 2021, then these PDF slick decks are the perfect place to start! Click on each "D" below to explore the relevant slide deck.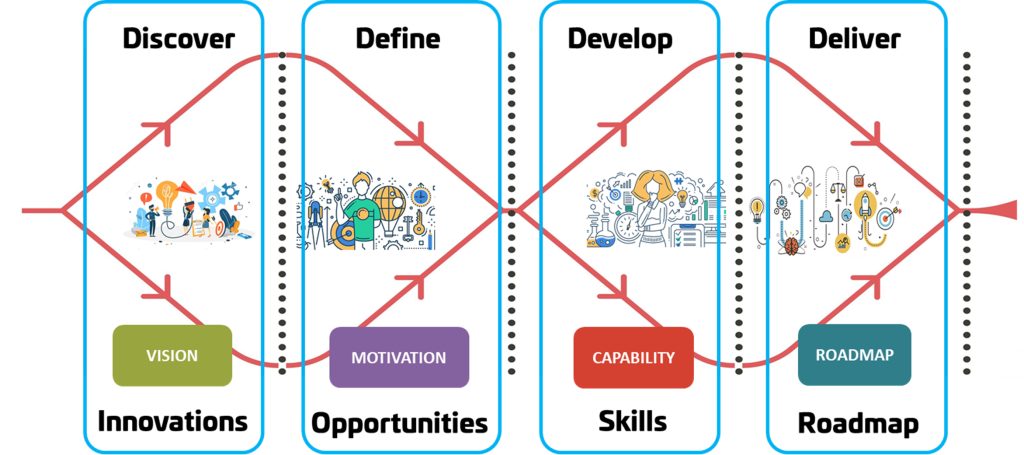 Upcoming Net Zero Skills Webinar
Developing a SMART roadmap will also be the topic of our next webinar. Join us on Tuesday 22 March for a detailed overview of how to build a SMART Roadmap to net zero.
All of our net zero skills support sessions are available to view below. If you have any questions at all about the support we're offering, then please contact Eric Boinard ericboinard@scottishengineering.org.uk