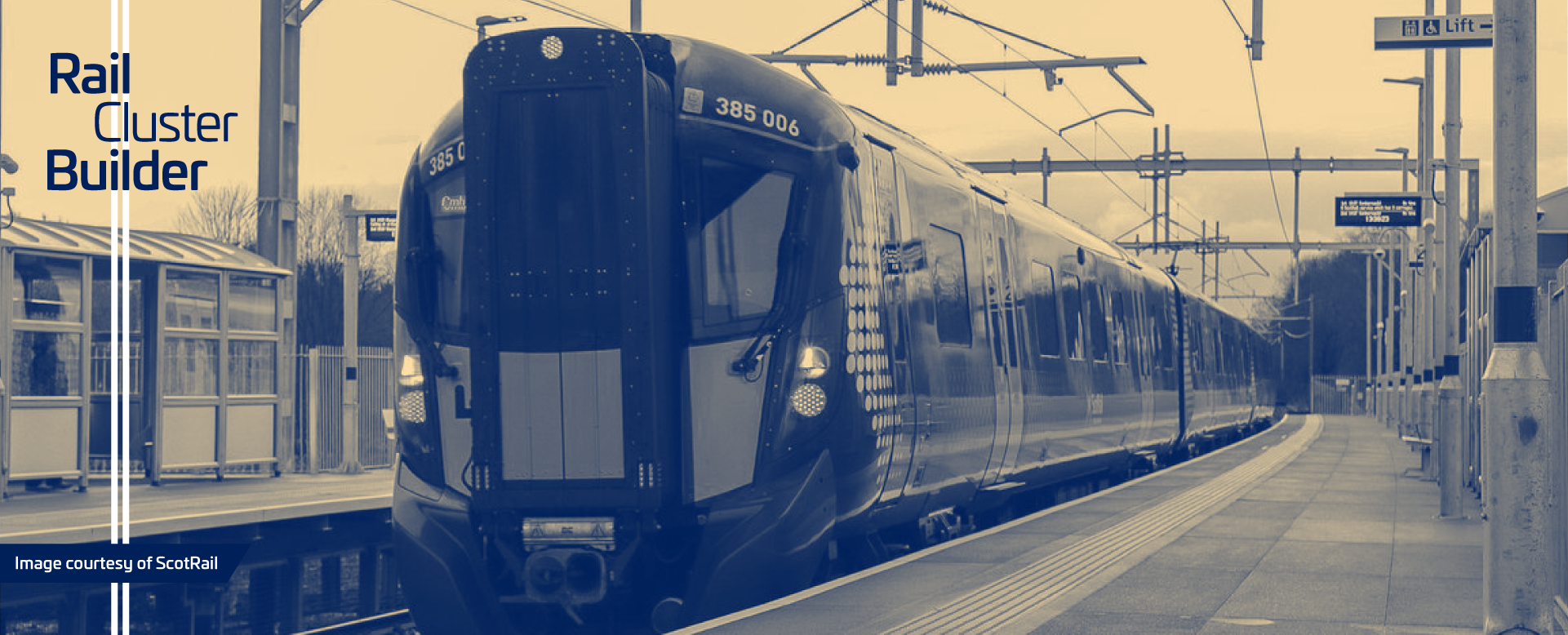 First of a Kind 2022 competition funding webinar
Rail Cluster Home | Events | Member Directory | Add your company to the Directory
Find out more about the First of a Kind 2022 competition funding through the below slides and video.
—
Event description
Following the Rail Cluster Project's successful Rail Innovation Day for Scotland event held last February, we were delighted to host this webinar with Innovate UK and KTN to hear all about Innovate UK's First of a Kind (FOAK) 2022 railway competition. This competition aims to demonstrate innovations to stakeholders and railway customers in a representative railway environment. This is a Small Business Research Initiative (SBRI) competition funded by the Department for Transport (DfT).
This year, organisations can apply for a share of up to £7.6 million (inclusive of VAT) to develop demonstrators that enable lower emissions and a greener railway, innovations in rail freight, and cost efficiencies and performance priorities for a reliable railway.
Contact
Customer Support Services:
0300 321 4357 (Monday – Friday 9:00 – 17:00)
Knowledge Transfer Network:
www.ktn-uk.co.uk