Essentials of LEV (Local Exhaust Ventilation)
In this latest informative article, member company and industry leaders in dust and fume extraction Compliance LEV Ltd explain why LEV is so important to your business. 
Compliance LEV are specialists in Local Exhaust Ventilation (LEV), trusted by clients such as Rolls Royce, Tan International, and Historic Scotland to manage their LEV solutions and guide them on their compliance journey.
I chose the company name for a reason. In my varied engineering career, I found that many client companies were not compliant, and that compliance was becoming a very hot HSE topic. As a new member of Scottish Engineering we are keen to share some knowledge on this health and safety-critical issue with the membership network: not just what it is or what it does, but on how to reduce costs and carbon footprint and also how to stay compliant.
Below are a few initial pointers on this topic and we hope to do more blogs on LEV in the coming months. We hope you find this short paper insightful, engaging, and jargon-free.
Simply put LEV avoids respiratory health issues and ultimately saves lives by removing harmful contaminants from the operator's breathing zone. LEV can also reduce manufacturing costs if its well designed and thought out with the process owner or user.
Why is LEV so High on the HSE Agenda?
For many years the UK has had a focus on improving safety and avoiding injuries and deaths in the workplace, and as a result, we all must continually strive to work more safely.
However, the reality is that the greatest burden on our NHS is due to us not working healthily, and a key element of workplace health is air quality. If we can capture contaminants at source and stop people breathing them in, then we can dramatically reduce lost work days, reduce respiratory illness, and more importantly than ever, reduce the burden on our NHS in years to come so we can all enjoy a healthy future.
Is LEV a Legal requirement?
Some aspects are, and some aspects are not. HSG 258 is a guidance document for best practice, however, LEV also ties in heavily with COSHH regulations which is CRIMINAL LAW.
How can I reduce costs in running LEV?
There are various ways to reduce your costs and these can be simple or innovative depending on your systems set up and types. For instance, aftermarket filters can be as good as OEM but at a significantly lower cost. PIR sensors and floor pressure mats have a very fast payback as they can shut off the LEV system and associated fans, motors, and machinery when not in use, giving a fast reduction in running costs and creating a longer filter life.
Is LEV linked to my environmental or carbon footprint?
Yes, it is. LEV uses power, and sometimes water, and moves and filters large volumes of air. Poorly designed systems will not take proper consideration of environmental factors or carbon footprint, or indeed cost efficiency. Lean Black Belt techniques can be used to reduce clients' costs and environmental footprint, and we have included the following short case study to give you an idea of how LEV solutions can be applied in the most effective and cost-efficient manner.
Return Air Case Study:
A client with multiple LEV systems exhausted circa 72,000 cubic meters of air to external atmosphere per hour. The client had not considered that along with the air from the process, they also removed expensive warm air from the plant and sent that to external atmosphere as waste. They then had to bring in the same volume as make up air… but heat it and condition it first! Compliance LEV designed and fitted a set of after filters to each LEV system. This meant that the client gained 72.000 cubic meters of already warmed conditioned air back to the work place. The client reduced external emissions by the same value and no longer had to undertake expensive 6 monthly roof and stack inspections. Below is a similar system we completed recently – 
The wet collectors below have return air filtration, no more atmospheric discharge

The simple message is that if your LEV systems exhaust your emissions to the atmosphere, then you have the potential to dramatically reduce your heating bill and your site emissions, critical steps on the path to net zero.
Cost of running motors and fans in LEV:

Many engineering companies use oil mist systems to remove the oil-air emissions from machining processes. For one client we removed 9 older style Oil Mist systems installed by a very well-known brand.
The problem: The high cost of 6 monthly servicing, the high cost of replacement filters, and high energy costs given the size of motor needed to power the systems.
The Solution: Modern Oil Mist LEV systems come with much smaller motors and, therefore, offer an instant reduction in running costs. The filters are washable and last 5 to 7 years, so there is no need for regular replacement filters, Also, more modern oil mist systems can be interlocked to the machine meaning they only run when the machine is on its cycle.
Some solutions seem very simple but in a busy business, a busy machine shop, or a busy welding shop you seldom have the time to pause and look at potential cost reductions. Yet if you work smarter, you don't need to work harder: taking care of LEV by good design and planned preventative maintenance saves thousands of hard-earned pounds as we have proven to our clients time and time again.
COSHH, LEV, and Compliance
COSHH regulation 12(1) states – Every employer who undertakes work that is liable to expose an employee to a substance hazardous to health shall provide that employee with suitable and sufficient information, instruction, and training.
Simple and inexpensive gauges are a great visual indicator for operators when accompanied by a relevant SOP. We use the traffic light system, Green Amber RED which is familiar to everyone when marking up gauges as shown below.

Compliance LEV is the only BOHS (British Occupational Hygiene Society) fully endorsed 'LEV Awareness Training' provider in Scotland.
We are here to offer guidance and support in achieving and maintaining LEV compliance – so that when HSE comes knocking you can be confident you are in a good place and also, critically, to help you reduce your costs year on year. If you would like to discuss further please contact us at the address below. We prefer to meet in person via a site visit. We offer an initial appraisal free of charge, through which we can discuss your needs and, if required, make a proposal.
Kevin Simmonds
MSc, P601, P602, W201, Lean Black Belt
Direct Dial: 07939 550 943
E-mail: kevin@compliancelev.co.uk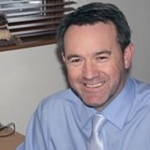 Guest Writer, Kevin Simmonds, founder of Compliance LEV