Celebrating International Women in Engineering Day 2021 – In Partnership with Women in Rail Scotland
Above you can view the recording of our recent INWED21 Celebration session, hosted by Sarah Carvill of Scottish Engineering and Shona Clive, Chair of Women in Rail Scotland.
Event description
This session, in partnership with Women in Rail Scotland, celebrates International Women in Engineering Day 2021, and we've teamed up with 3 amazing guest speakers to focus our attention on the amazing career opportunities available to girls within our exciting industries. We are confident that together, we can encourage more women and girls to consider engineering and rail as a profession for all.
Our Guest Speakers –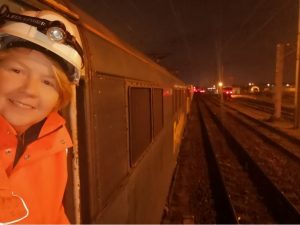 Heather Waugh. Heather joined the railway as a Train Driver with Scotrail in August 2006, having previously been an Operational Manager with Royal Mail for 10 years. In January 2019 Heather became Freightliner's first-ever female train driver in Scotland and, indeed, the only female freight train driver at all in Scotland. She is passionate about issues around mental health, equality, diversity, and inclusion and believes strongly in breaking down barriers, both mental and physical, which prevent women from excelling in areas that are still heavily male-dominated within the rail industry. She recently won 'Highly Commended' at the Women in Rail Awards 2020 in the category of 'Inspirational Woman of the Year'.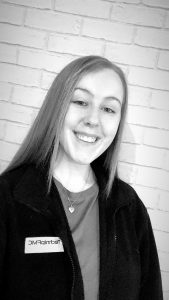 Shannon Todd. Shannon's TechnipFMC journey started at age 16 through the Career Ready program where she participated in a summer internship with the business rotating around multiple departments. During the rotations she developed a newfound passion for health and safety, and knew she wanted it to be her career choice. She graduated Career Ready as Fife's Regional Student of the Year with two acceptances to university to study social work, but when the opportunity for an apprenticeship with TechnipFMC presented itself, she knew she had to take it. Now entering the third year of her apprenticeship specialising in HSE while studying a HNC in Manufacturing Engineering and preparing for her NEBOSH Certificate, Shannon's overall goal is to show women that the engineering industry needs them.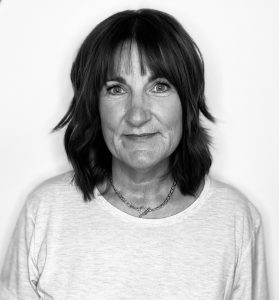 Lorraine O'Reilly. Lorraine is a retired Civil Servant, she is a Chartered Engineer with a long and successful career working with the Ministry of Defence. Lorraine began her career with a traditional apprenticeship, her early career anchor is electrical power engineering. She developed her skills and experience through a variety of roles working alongside industry in operations, facilities management, infrastructure and programme management which enabled her ultimate success as a leader in Defence. Lorraine is currently a mentor with Scottish Engineering, she is keen to promote engineering as a great career option for everyone and women in particular.
Find out more about our Scottish Engineering Mentoring Scheme here.
If you'd like to know more about the Career Ready Programme, visit their website here.