ScotEng Mentoring Programme – Meet Our Mentors
Mentoring can inspire, support, and motivate people to realise their potential and achieve their dreams. In our careers, as in life in general, we can sometimes reach that point where we are unsure of how to progress, or maybe we are just looking for that "spark" to help move us to the next stage in our personal development. This is where mentors come in.
A mentor helps accelerate growth by providing unique perspectives, advice, and encouragement. By reflecting on their own experiences, they can help their mentee avoid the same mistakes they have made and provide the confidence and courage to explore new ideas and ways of working.
Our Mentoring Programme is open once again for new candidates looking for support in building their careers. Our inclusive programme is open to all, whether in technical/engineering roles or key support functions; whether apprentices, technicians, experienced professionals, or managers. This Programme is included through Membership, so there's no additional cost to Member companies. All of our mentors are recently retired/semi-retired senior professionals from the engineering and manufacturing industry, and all boast a wealth of experience in professional engineering, project management, and leadership roles. The Mentors work on a volunteer basis and are extremely passionate about transferring their knowledge and experience to the next generation of professionals.
If you would like to explore how our mentoring scheme could support your organisation, contact juliewright@scottishengineering.org.uk
Meet our Mentors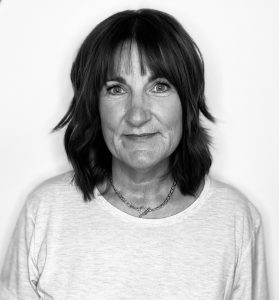 Lorraine O'Reilly C.Eng B.Eng. Lorraine has 38 years' experience working with The Ministry of Defence, she has worked across many of its sub-departments and held senior leadership roles in infrastructure management, programme management, facilities management, and standardization. Lorraine began her career as an apprentice and developed an early career anchor in electrical power engineering. Her career history stretches from Naval Base Clyde at Faslane to ten years spent in Germany supporting British Forces and allies, to Bristol where defence equipment is designed and procured, to Glasgow where she was the lead on equipment standardization and to Brussels as the UK rep to NATO's Standardization Committee. Her final role in defence took her back full circle to Clyde, as the infrastructure lead. She has worked extensively in partnership with industry and is a strong advocate of positive stakeholder collaboration and engagement. Lorraine has taken advantage of the opportunity and retired early from the MOD. As one of our current ScotEng mentors, she is very keen to promote engineering as a great career opportunity for anyone and women in particular. Lorraine lives in Balloch with her husband Stuart and enjoys travel, music, art and photography.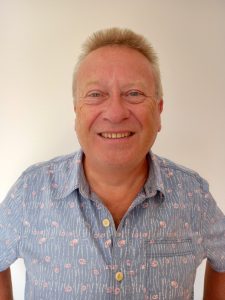 David Arnold. David has extensive experience in the energy sector and retired in early 2016 with more than half of his 32-year career in renewable energy. His career was wide and varied and involved the development and management of multiskilled teams. He has held leadership and management positions with Scottish Power (Iberdrola), Weirs, Sgurr Energy and the Offshore Renewable Energy Catapult. His expertise covers engineering, compliance, Health and Safety, O&M, M&A and the development and delivery of large-scale energy projects. From 2012 to 2016 he ran his own energy renewable energy. He is married and enjoys golf, walking, travel and cuisine.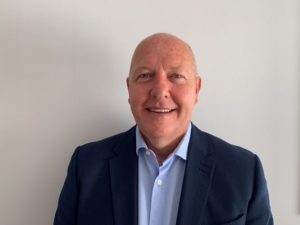 Alister Miller. Alister has almost 40 years' experience as an enthusiastic, dedicated Engineer & Technical Sales professional from Technical Apprentice through various progressive roles leading to Business Director. He has held various senior management roles within Global companies including managing a European technical Sales team and has a successful track record in presenting strong value propositions, promoting and selling technically advanced companies, products, and services…from Submarines to Semiconductors! Alister is proficient at building strong relationships with both internal and external stakeholders. Knowledgeable & experienced in Business Development (planning), forecasting (models), mergers, acquisitions and change management, contract estimation, planning and tendering, along with managing teams and personal development skills. In retirement Alister is now focussing on helping & supporting others and embracing an altruistic future.  He is also mentoring care-experienced or disadvantaged youngsters through MCR Pathways school program. He enjoys quality family time/holidays, walking (Scotland's scenic routes), and football.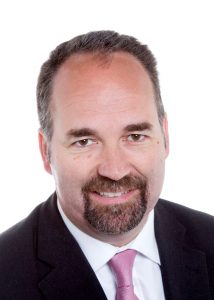 Iain McGachie. Iain has extensive international experience from having lived in the Far East, Middle East, USA & Europe with over 40+ years working in the Aviation, Marine & Nuclear sectors. He has held management and leadership roles with international organizations including Rolls-Royce, Emirates Airlines and Doosan Babcock. His work experience includes roles in Engineering, Procurement, Quality, Supply Chain Management, Program Management, Operations, Business Development, Aftermarket and Services. He was born in Johnstone, Scotland. He is married with two grown-up daughters and lives in Largs, Scotland. His interests are golf, offshore rowing, walking and lifelong season ticket holder at Saint Mirren Football Club.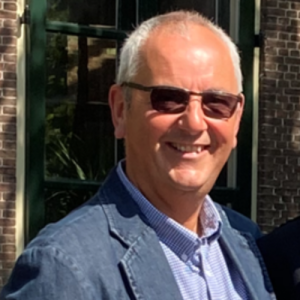 Paul Noble. Graduating in 1984, BSc (Hons), Paul joined APV and throughout a 37-year career within this group, Paul held various positions, both abroad and in the UK, with responsibilities in Engineering, Sales & Marketing, Project Management, Procurement, Finance, General Management and Sales & Acquisitions, culminating in his appointment to the Board of Directors, holding the position of Managing Director for 22 years. Paul is married with a son (24) & daughter (22) and in retirement he invigilates, volunteers for CHSS and enjoys long walks on beaches, crafting artwork from the shells & driftwood he collects along the way.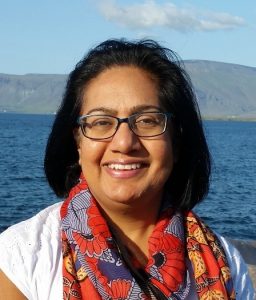 Rehela Hussain.
Rehela has worked within manufacturing industries in Scotland (mainly electronics and medical devices) for over 30 years after completing a BSc degree in Physics and has held technical positions in QA and Regulatory compliance. Rehela has moved from working with established manufacturers to smaller start up medical device companies who develop and commercialise novel medical devices, including some companies which are innovative, early-stage spin-out Scottish companies. In recent years Rehela has further developed herself by becoming a STEM Ambassador, and also has particular interests in work-based skills development, lifelong learning, mentoring and improving diversity. In 2016 Rehela started mentoring across various STEM disciplines, having a particular interest in improving the gender balance within this field by being a positive role model who comes from a BAME community, and since 2021 is a mentor with Scottish Engineering. Rehela was raised in Glasgow but settled in Livingston in 2003 and enjoys walking and cycling around the local area and enjoys arts and crafts.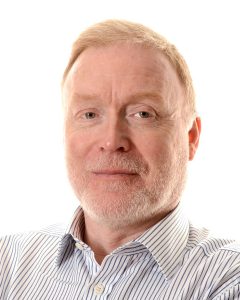 Stuart Aitkenhead. Stuart graduated in Mechanical Engineering from Glasgow Caledonian University and retired in 2019 after a 35+ year career, holding a variety of technical and managerial positions across a diverse range of industry sectors including Construction, Life Sciences and Nuclear Defence, the final 11 years as a Director of Babcock Marine (Clyde) Limited, the Ministry of Defence/Royal Navy Tier 1 Industrial Partner at HMNB (Clyde), Faslane, at which the UK submarine fleet and strategic deterrent are based and maintained. He is a Chartered Engineer (CEng) and a Fellow of the Institution of Mechanical Engineers (FIMechE). Stuart's other responsibilities have included membership of several industry groups including the Scottish Engineering Executive Committee, the Skills Development Scotland Engineering Skills Leadership Group and the Developing Young Workforce Regional Board for Argyll & Bute. He is an active member of the Institution of Mechanical Engineers as a Professional Review Interview Facilitator, also serving on their Qualifications & Membership Audit Committee. He is a Mentor for the Engineering Development Trust and a STEM Ambassador. He has served for over 10 years as a Trustee of the veterans' charity, Erskine Hospital and was appointed Chairman of the Board of Trustees in 2021.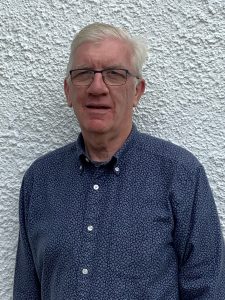 Brian McNaught. Prior to his retirement, Brian had 35+ years within the electric power industry. During this time Brian gained experience across the full spectrum of the industry inclusive of engineering, sales & marketing, business development, construction & project management, and consultancy. Beginning his career as a project engineer with James Howden in Glasgow, Brian had spells with John Brown Engineering Ltd (Glasgow), Stone & Webster Engineering Consultancy Ltd. (Milton Keynes), and ended his full-time career as Head of Projects for Scottish Power's electrical network business. Following on from this Brian took up project management consultancy within the petrochemical sector at Grangemouth and the off-shore wind power industry in Scotland. Throughout his career, Brian worked on projects in many different parts of the world including Japan, China, Malaysia, India, the USA, and Australia. Brian was born in Glasgow and is married with a grown-up son and is currently living in Paisley. His interests are football, travel, cooking, and skiing.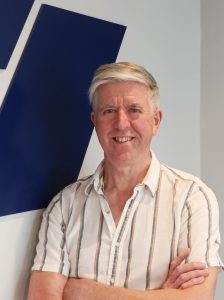 Gordon Black. Gordon spent 27 years working for British Telecom in and around London, in roles covering: product management, international marketing, bid management, sales and business development for BT's Corporate Incubator. Upon returning to Scotland in 2008 he co-founded babyHydro, created to provide design and development service in hydropower to landowners across Scotland. In 2015 he started a second company, Learning Hydro, to provide training services on hydropower in the UK and around the globe. Gordon is a passionate STEM Ambassador and mentor with MCR Pathways. Gordon grew up in East Kilbride and now lives in Largs.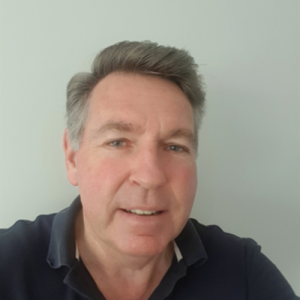 Charlie Johnston. Charlie brings extensive international senior executive experience across major industrial sectors with a primary focus on Aerospace and Defense. Charlie has a MBA from the University of the West of Scotland and has been leading, and restructuring businesses in the Aerospace & Defence sector for over 43 years through a variety of senior leadership roles with, among others, Airbus, BAE Systems, Goodrich / UTC, GKN and Esterline Technologies. Most recently Charlie served as CEO of a technology start-up engaged in developing a wireless Li-ion BMS and before that as President of Esterline's Advanced Sensors business with manufacturing and aftermarket service facilities in France, UK, Asia, USA, and Mexico. Charlie's experience ranges from Manufacturing Engineering, Operations, General Management, Program Management, Business and Product Development, Commercial / Contracts, Aftermarket Spares & MRO, and Lean / Continuous Improvement. Since 2018, Charlie has been supporting the Aerospace & Defence sector in an advisory capacity.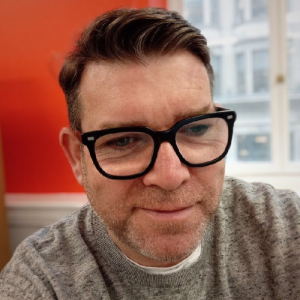 Dermot Cole. Dermot has been an HR professional for around 25 years, from Training Manager to HR Manager, through to HR Business Partner and latterly as HR Director. Working across both public and private sectors during his career, his experience ranges from aerospace, marine engineering, and the justice system. Dermot is a passionate advocate for change within organisations and has extensive experience in managing cultural development. A genuine business partner, Dermot believes that understanding the operational side of a business is key to a successful HR function. Dermot was born in Dumbarton, and after moving from London to Perthshire now lives in Glasgow. His interests are travel, listening to and playing music and spending time with his partner.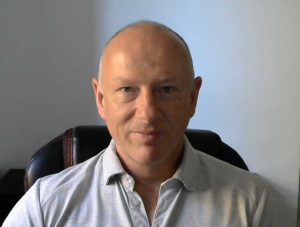 Ronnie Robertson. Ronnie was born in 1965 and grew up in Stirling. Qualified with a degree from Napier University (Edinburgh) in Energy Engineering. Over 35 years has worked for large multinational companies and also privately owned SMEs. He worked in engineering design, manufacturing, project management, change management, company start up and ownership. He has travelled all over the world with work including time in China, Brazil, Congo, Eastern Europe, USA etc. In 2006 he started up, what has developed into, an SME bespoke manufacturing company Q-Mass Ltd. with a colleague and is still an active director and shareholder. Recreational interests include music, sport, malt whisky in no specific order!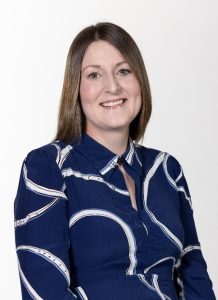 Kerrie Murray. Kerrie is a graduate from the University of Aberdeen, she qualified as a Chartered Accountant in 2008 with Deloitte in Aberdeen.  Kerrie moved in to the oil service industry in 2009 at private equity backed Triton Group where she was involved in the sale to Forum Energy Technologies (Forum) and its subsequent listing.  Kerrie spent 9 years at Forum in various roles, latterly as the Director of International Finance before joining the Pryme Group as Chief Financial Officer.  Kerrie was appointed Chief Executive Officer of Pryme Group in March 2020.  She was named in the ICAS Top 100 CA's in 2018 and won the Dr. Mildred Dresselhaus Award in 2019, an award that recognises women who are making a positive and lasting contribution to the energy sector.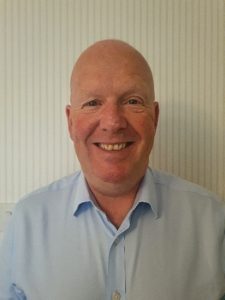 Robert Bald. Robert graduated in 1985 with a first class honours in Mechanical Engineering from Strathclyde University. He has spent almost 40 years working in the engineering sector and has held a range of positions across design, manufacturing , sales and leadership functions. He has had business experience in over 45 countries during that journey. Robert started his career with Weir Group and spent nearly 20 years working for both the new equipment and service areas of the business. His final position was as Head of Oil & Gas for the service division.  From there Robert moved to work for the Japanese company, Torishima and helped them establish a European and Middle East service presence. Following on from that he worked for himself in partnership with a range of European rotating equipment and valve companies helping them develop their service presence across the Middle East and Africa. This culminated in him leading a business turning over circa £100M, employing almost 600 people including operations in Iraq, Iran, Sudan and Nigeria. He is now back with Torishima supporting them to develop their business footprint in a range of regions and markets.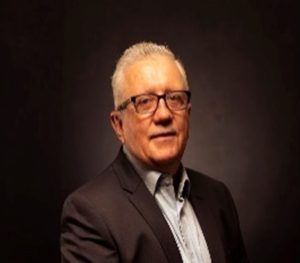 Bill Porterfield FCIPD.
Bill Porterfield is an HR Professional and a Chartered Fellow of the CIPD.  Bill took early retirement from industry in October 2017 having spent many years working across various European sites in senior HR roles within the Electronics industry and, for the last 10 years of his career, as Head of HR, Europe for a leading Scotch Whisky multinational. Bill's area of expertise is in the field of Organisational and People Development and, on retirement, he retrained and gained accreditation as a Civil, Commercial and Workplace Mediator from The Society of Mediators, London. Bill continues to work as an HR consultant.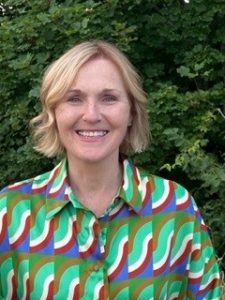 Olivia Slater. Olivia was appointed Sales  Director to Smith Anderson (Kirkcaldy) in June 2015 and is responsible for all external and internal sales and marketing resource. After graduating from Leeds University Olivia began her FMCG based career at Unilever and moved on to Rank Hovis McDougall, Griffiths Laboratories and into a significant period with Scottish & Newcastle (Heineken) in 1998. In 2007 Olivia returned to Scotland to join Nairn's Oatcakes to head up their successful entry into the Gluten Free market, before moving to Graham's Family Dairies from where she joined Smith Anderson.
Olivia is a customer centric leader with 30 years retail sales and manufacturing experience (most recently packaging), self-motivated with an analytical approach and strategic focus supported by excellent management and leadership skills. This is combined with extensive knowledge and experience of the manufacturing sector in Scotland and high-level engagement with industry and wider stakeholders to develop flexible and innovative solutions to support economic growth throughout a UK and European customer base
Olivia is married to Phillip and they live in Aberdour with their two sons Gabriel and Joseph. She enjoys swimming, walking and spending time with her family.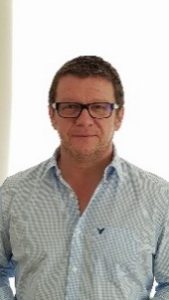 Tom Pendlebury. Tom started as an apprentice in 1982 in Weir Pumps before gaining a 1st class honours degree (1991) and MBA (2009) from the University of Strathclyde. He worked as a mechanical design engineer in Weir before managing offshore contracts in the North Sea. Tom spent a large part of his career in the Middle East – firstly in Abu Dhabi managing operations and maintenance contracts and then as General Manager in Dubai for Weir, Operations Director for Hydro and latterly, Managing Director for Sulzer Pumps Middle East and Head of the Pump Services Division for Europe, Middle East, Africa, Russia & FSU for Sulzer. Tom returned to the UK in 2020 and has his own engineering services consultancy business.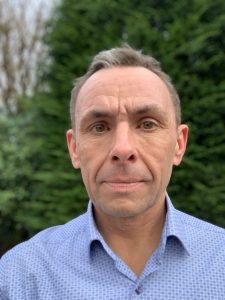 Stuart Lambie. Stuart graduated in 1989 from Paisley College with a degree in Civil Engineering and became a Chartered Engineer in 1994. He spent the first 18 years of his career in Civil & Structural Consultancy, 16 years with a local Glasgow firm and then with WSP, an international consultancy. His experience includes the civil & structural design of a variety of building structures including house, hospitals, offices and factories. Stuart has spent the last 15 years with Worley (formally Foster Wheeler) leading the Civil & Structural design of projects initially within the Petro Chemical industry, but now moving into renewable energy projects, and is now the Depute Discipline Manager for the Civil, Structural and Architectural team across the UK.
---
Testimonials – 
"Attending the Scottish Engineering Mentoring Scheme throughout the year helps me to recharge and focus on my goals of where I want to be in my profession." Mentee, Xandor Automotive
"The meetings with Brian are always relaxed and informative, as he has a wealth of experiences and advice to pass on." Mentee, Xandor Automotive
"I came into the programme at a significant crossroads in my career…The most significant thing I have gained from my mentor's guidance and support is confidence in myself, receiving external validation of my skills and abilities from a highly successful and senior member of the engineering community like my mentor helped me to push myself and, ultimately, advance my career… The positive impact of the programme is all the more striking in the knowledge that had I not pushed for promotion, it is highly likely that I would have left the business and the industry altogether… My mentor has been instrumental in giving me the confidence to realise my potential and I owe a great deal of my recent success to him." Mentee, SME Member Company
"I was going in with an open mind as to what I was going to get out of the programme. Over the period of working with my mentor, the programme has supported me with the additional project management responsibilities. I have been able to discuss ideas and challenges with my mentor and he has made me think hard about potential solutions. However, the main thing I have taken so far is career planning. My mentor has got me to think about what motivates me and makes me happy. I now have a deeper understanding of this, and now it is up to me to focus on myself and plan the steps which will lead me to fulfilment in my working life.  I feel as if the structure of the mentoring I have experienced is suited to future leaders within the Scottish Engineering network. It has allowed me to critically think about the next three to five years and how I can take the next steps in my career."  Mentee, SME Company