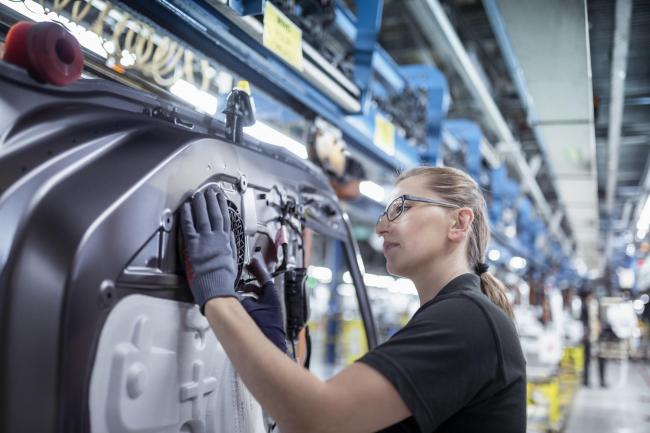 Herald Article May 2021
With the majority of Scotland moving to level two restrictions today, we are surely just a spell of decent weather away from confirming the return of that precious commodity, optimism.
Aside from those personal easements in what we can do in our spare time and with family and friends, the business barometer is looking better than expected at least for most. The Bank of England outlook earlier this month significantly improved its GDP forecast for the year by over 2 percent from February's look forward, and for our manufacturing industry cited a higher projection for business investment with its welcome accompanying boost to productivity.
This picture matches the conversations we are having with member companies, who are in the main feeling a pick-up in business traffic, in some cases evidenced by increased meaningful order enquiries, all the way through to genuinely flat out busy. The observation that the expected sharp increase in unemployment this year is waning also holds true for our sector, with companies reporting it is generally no easier to find skilled staff than pre-pandemic, linked in part to the likelihood that many of those impacted by redundancy in the last year are now retirees, with no intention to return.
Against a scenario of increasing demand, capacity to keep up is already an issue for some, and a potential (and somewhat welcome) issue for many more, so where will engineering firms look for levers to help? The baseline priority for the foreseeable future is keeping the staff producing physical work at work, not at home self-isolating or worse, so continued focus on maintaining the excellent performance of the sector in applying effective control measures from continuous risk assessment will continue. No doubt Covid levels will change as movements inevitably increase and restrictions decrease, so keeping staff healthy and able to work is the number one way to hold capacity up.
If demand rises, yet access to available skilled staff remains low, then we must return to productivity increases for additional gains to aid capacity, and here we need to look at the levels of social distancing currently advised in the workplace in line with wider changes as restrictions ease. Businesses continue to report up to 20% loss of productivity due to social distancing, and where companies who compete with ours – whether across the UK or around the world – are opened to a productivity boost from reductions in social distancing, we will be competitively disadvantaged if we are out of step with those.
One more influence to consider is perhaps one with a less immediate impact on productivity, but no less crucial, nonetheless. Discussions on the long-term trajectory of what the balance might be for those who can work from home has been like a very slow ride on a rollercoaster. The early days of lockdown were full of concern that the likelihood of remote working en masse being a viable way to run a business was pie in the sky, teamed with hopeless optimism that it might be all back to normal by summer.
A couple of months in, there was incredulity that it was in fact working and that urgent projects to migrate digital systems successfully had been achieved so quickly. Summer saw a rise in the new way of working enthusiast – "we will never go back!" – as those who had previously been highly sceptical had their own light bulb moments of its advantages to both business and individual. Late autumn and the start of winter brought a new sense of balance, one that recognised this way of working might enable an efficient organisation but not necessarily an effective one.
Concern at the impact on colleagues of the sense of isolation and detachment was equally balanced with a sense that something was missing. The impromptu conversations at the end of a meeting or in passing that led to an idea that delivered continuous improvement or customer value weren't happening nearly as often as before. The impact that has on continuous improvement is a real concern because when it comes to productivity, the UK has been at the wrong end of that league table for a decade before Covid arrived and cannot afford to slip further adrift.
This doesn't suggest for a minute that our future is a return to our past; the advantages of the flexible approach to working of the last year have been too clear, too compelling for that to happen. As ever it will find its balance, and for the sake of our sector's productivity, I hope it's weighted to working from work, not working from home.
Chief Executive, Scottish Engineering