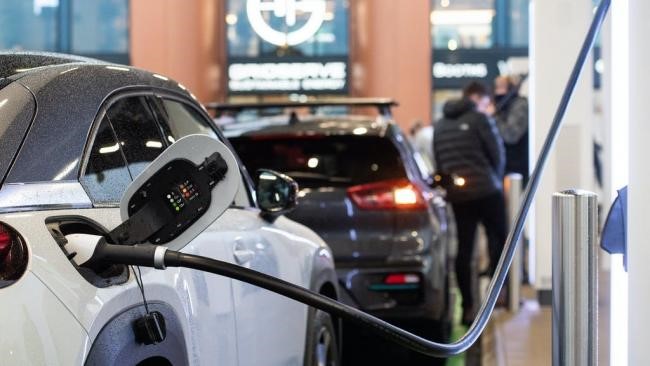 Herald Article April 2021
Application of digital technologies and the effective and efficient use of data have long been talking points in my industry as it has for almost all others, but it feels like the last twelve months have seen an acceleration in that focus, with examples of its importance attached to every aspect of business planning.
One contribution to that has been our own personal 'digital sprint' as we adopted the use of digital conferencing, VoIP telephony and cloud file sharing with our colleagues.
In a matter of days, we enabled digital working that many of us had put off for years, attended or presented our very first webinar, and generally proved that when there is no alternative, we can truly be fast learners.
Apart from remembering to unmute before speaking; for me anyway, apparently that's just a step too far. That aside, there is no doubt this past year has changed our views on the way we communicate and share information and data, and our own digital skillset has been enhanced as a result.
In our sector, we saw great examples of where a company's forward thinking in how they support their customer paid dividends when lockdown landed. Howden Compressors in Renfrew had just installed a digital capability that allowed customers to not only virtually visit and conduct factory acceptance tests of their equipment from wherever they were in the world, but also use the recorded test data as a digital twin to compare over the lifetime of the equipment, monitoring performance to ensure optimum efficiency. A handy facility to have to keep your business running during pandemic travel restrictions.
Adding to the feeling that digital capability is in every conversation is the discussion on a green recovery, and the ubiquitous importance of it in achieving ambitious net zero targets. Why is that, and what exactly makes data and digitalisation mission critical for de-carbonisation?
Firstly, I think it's about efficiency, as in future energy terms we simply have to do the same or more with less, and here we already have everyday examples of where sensor data coupled with basic machine learning brings efficiency such as smart heating systems in our homes.
In industry, using digital sensory and Industrial IoT (internet of things) techniques improve quality, reduce waste, optimise maintenance and hence drive more efficient use of energy and materials, with resulting gains for competitiveness.
In February this year the Head of Sustainability at the Department for Environment, Food and Rural Affairs stated that research had shown that digital technology alone can reduce 15% of global emissions, a much needed and welcome contribution to Net Zero targets that are no walk in the park.
Secondly, it's about doing things differently, and data and digital creativity are proving they are our most effective enabler across every aspects of the way we live.
I am curious about the practicalities of owning a battery electric vehicle and so am keen to discuss with current owners how they manage range anxiety on longer journeys. What I hear in return is that you have to think differently, as the assumption we make when we jump in a diesel or petrol car is as long as you have wallet, that's all you need.
EV owners recognise they must plan ahead, looking at charging options on the way, at the destination, sometimes both, and digital technology helps them plan that, down to the location, availability and permutations of charging time and range.
I had an example this week about how data can burst the bubble of opinion, allowing us to challenge our thinking for improvement. I was talking to our friends in the Primary Engineer organisation who help bring STEM education to early years, primary and secondary pupils across Scotland and the UK, and we were discussing their STATWARS Climate Change Challenge where pupils use data (as opposed to opinion) to identify the three things they would personally change to lower their carbon footprint.
I asked if there were any interesting conclusions at the top of those lists, expecting maybe recycle more, or stop using plastic drinking straws. The answer I didn't expect was that for one school their conclusion based on data was Palm oil, as in use of less of it. Apparently globally each person consumes an average of 8kg per year, and although it can be sustainably grown and harvested much is not, and it has been responsible for around 5% of tropical deforestation and 2.3% of global deforestation.
A sobering tale lifted by the encouraging example of our future workforce getting comfortable with data as a decision maker, and also that it reflects the UK's generally strong position in the use and adoption of digital and data technology.
We were ranked thirteenth of sixty-three countries in the 2020 IMD World Digital Competitiveness table, improved two places from 2019, and whilst the aim will always be for further improvement, this capability is already a strength that our industry can play to
Chief Executive, Scottish Engineering