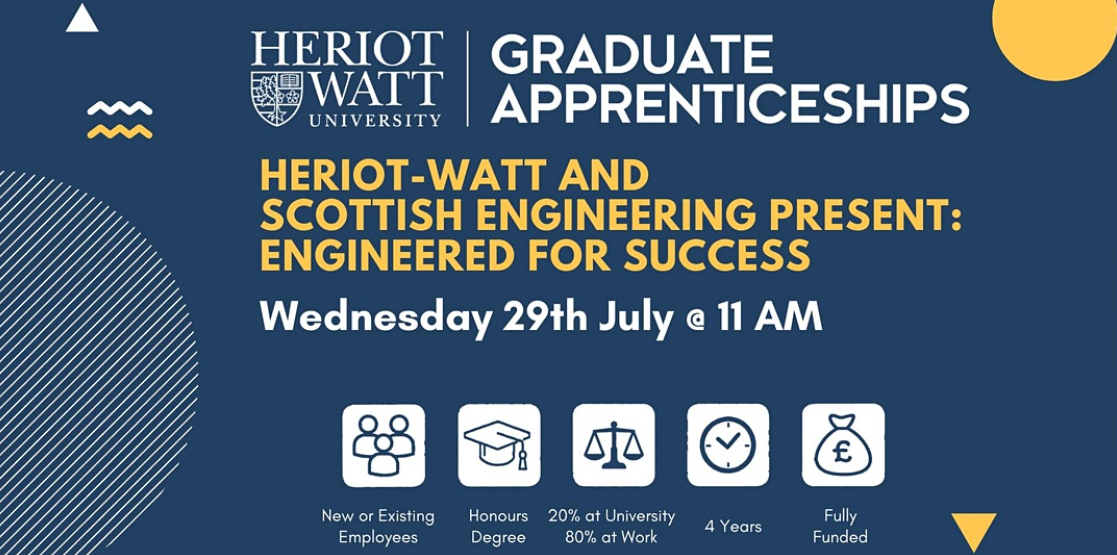 ENGINEERED FOR SUCCESS WEBINAR
In this live webinar you'll hear from Paul Sheerin, Chief Executive of Scottish Engineering and Heriot-Watt's Alan Faulkner-Jones, Programme Director for their Engineering Design and Manufacture course.
This webinar will cover –
Current perspective on engineering landscape
The importance of recruiting new talent and upskilling current staff
An overview of graduate apprenticeships and Heriot-Watt's Engineering Design and Manufacture programme
The presentations will last approximately 30-40 minutes, and you'll have the opportunity to ask Paul and Alan questions after the presentations are finished.
Don't miss out on this opportunity to hear the latest update on the engineering sector and how Graduate Apprenticeship programmes can help your business.
Register for this free event here.