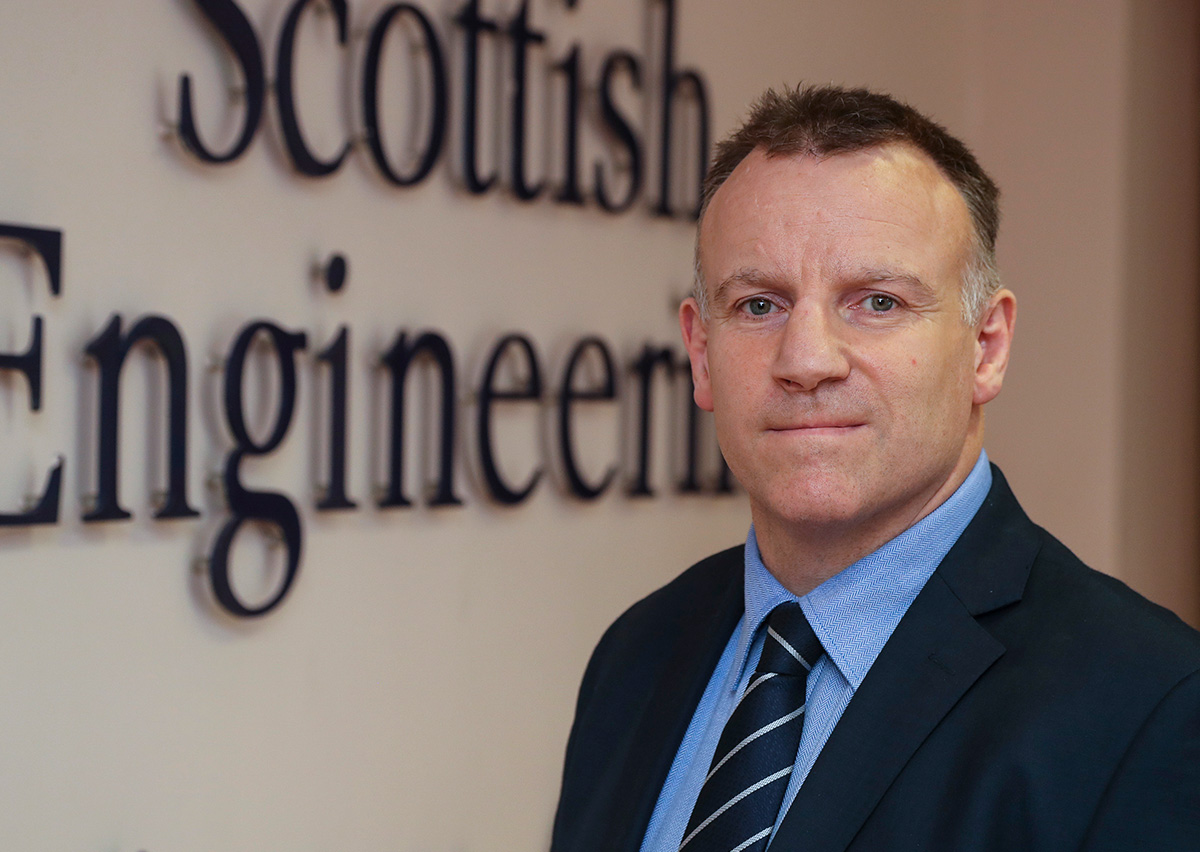 Chief Exec's report Mar 2020
In our final 2019 review of Scotland's Engineering Manufacturing sector we delicately described results as "chastening", with confidence matching orders in steep decline, and we feared that the resilience shown in our sector had reached the bottom of its reserve. This week I opened the results of our newest survey with extra interest, as I hoped to see some hard evidence that the positive reports I have heard from member companies since the beginning of January would be reflected in the numbers returned. At this point the words of a former boss as I celebrated a month of positive results after many months negative rang in my ears: "One swallow does not a summer make".
So even with that note of caution, it's highly encouraging to see indices that match the conversations. Export and UK orders down in the last three months certainly reflects the mood and feedback in the final months of last year, but it's the twenty-twopoint swing in business confidence from negative to positive since last quarter that really grabs the eye. We can see the probable driver of that in orders for the next three months – UK up by 35% and Export by 27% compared to last quarter – and output gets the pickup you would expect. These are very welcome signs of recovery indeed, and whilst Brexit has a long way to go before being anywhere near "done", its encouraging to see that the world in the meantime continues to turn, and many manufacturers feel the welcome pressure of a return to busier schedules.
An unwelcome point of clarity on Brexit this week was the UK Government's confirmed plan to overhaul the immigration system, ending the EU freedom of movement from 31 December 2020. This is disturbing news for our sector where the salary caps remain above ordinary operator level and many companies are already struggling to recruit semi-skilled staff. Given Scotland's forecast population shrinkage, a more flexible immigration system which reflects the needs of our labour market is still required. To different busy schedules, and although the Global Climate Conference COP26 will be based in Glasgow this November, the likelihood is that wider Scotland will feel the effects of the sheer numbers of visitors. With almost 200 world leaders visiting and an estimated 30,000 delegates, this should keep the hotel sector in central Scotland fairly busy – but what about the expected Climate Protesters? The recently held COP25 in Madrid had an estimated 500,000 Climate protesters, and that Conference did not have the World leaders in attendance, so it's reasonable to expect the same or even more. Whilst the impact of this volume of visitors would be significant, the key purpose of the conference remains to set agreement on meaningful action to reduce the impact of human activity on climate change. Recognising that this talking point will never be far away this year, we added questions to our survey this quarter to understand industry's views on the topic, with the following key results:
A strong majority of respondents (92%) reported that their organisations recognise that the declared climate emergency is real and requires an urgent response
Close to two thirds (64%) say their organisation is actively pursuing operational changes that will support reduced climate impact, with more than half (53%) stating they are actively pursuing product/service design changes or diversification to support reduced climate impact.
When asked to describe the organisation's view of the threat or opportunity that the business faces from this, 43% stated they were concerned, 3% deeply concerned, 36% neutral, and 16% and 2% saw opportunity and strong opportunity respectively
These responses demonstrate an honest and pragmatic approach to the issue, with comments underlining that while business understands their responsibility to be a part of the solution, our governments also need to ensure that the support mechanisms and policy levers are there to help that transition in a clear, simple and easily accessible way.
We'll close with a reminder that as we publish this report, Scottish Apprenticeship Week will be with us from the 2nd to the 6th of March, and we urge members to take time to celebrate the benefits that apprentices bring to business, individuals and our economy, and in turn encourage wider uptake on this crucial talent pipeline. If our busy quarter becomes a busy year, and leads to a busy decade, more than ever we need to create tomorrow's resource, starting now.
Paul Sheerin
Chief Executive
Scottish Engineering