Description
7 Reasons why you will benefit from Skills for Growth
The pandemic has resulted in a new economic environment – including a greater focus on innovation and productivity – where having the right blend of skills in place is essential.
Our upcoming "Skills for Growth" session on Wednesday 23rd June, will be delivered by Ste​phen McQuillan and Julie Begbie of Remarkable, who will provide an introduction to Skills for Growth, a hugely valuable programme delivered by Skills Development Scotland in partnership with Remarkable.
The programme works to help you understand your business challenges, identify skills gaps and provides detailed recommendations to help organisations create an even better place to work. Skills for Growth is a fully-funded opportunity for business consultancy from an SDS adviser and a specialist consultant. Based on the recommendations, the programme will also try to minimise the cost to you of further support, by providing advice on how to maximise any public sector funding available.
If you are looking to grow and would like to find out more about how Skills for Growth can support you, register now. Please note that spaces on this session are limited and will be picked at random.
_____________________________________________________________________________________________________________
Our Speakers –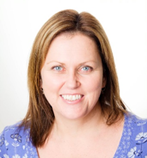 Julie Begbie is an Occupational Psychologist, NLP Master Practitioner and CIPD accredited Training Consultant. With 25 years' experience, she has worked for Odeon Cinemas, HBOS, Standard Life Investments and Bank of New York Mellon as well as many other public and private sector organisations.
Julie loves working with smaller businesses and has a wealth of start-up experience herself, having established several product and service-based businesses. Julie is passionate about being a catalyst for happiness and success at work and thrives on "making a difference".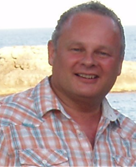 A Chartered Fellow – CIPD & Member of the Institute of Consulting. Ste​phen McQuillan has over 25 years' experience as a Leadership, Trainer, OD Consultant and Workplace Innovation expert.
Clients describe Stephen as fun, innovative & thought provoking. He has a successful track record in working with public and private sectors, International and SME's organisations. He has Senior Management, Board level and start up experience. Stephen works with Remarkable across a range of services: Investors in People, Investors in Young People, Consultancy, and Intent-Based Leadership.