Innovation, creativity, productivity, and resilience all thrive when we work together to encourage diversity and inclusion within our sector. 
STEM industries are currently facing diversity challenges and in the wake of the coronavirus pandemic, we must work together to ensure that we are tapping into all of the talent available to rebuild our economy. Better gender diversity, ethnic diversity, alongside representation from minority and low socio-economic backgrounds is needed to accurately reflect the UK's diverse population. Without seeing yourself represented in the industry, would you really feel driven to pursue a career where you perceive you might not feel welcome? Through our Inclusive Engineering sessions, we aim to shine the spotlight on what a career in engineering looks like for groups in industry where we can achieve a better balance, and illustrate that "if you can see it, you can be it".
In our upcoming Inclusive Engineering session, our three guest speakers will share their own personal journeys within engineering and STEM, providing us with an inside look into their careers and the steps they're taking to create a more inclusive industry for all.
Our Speakers –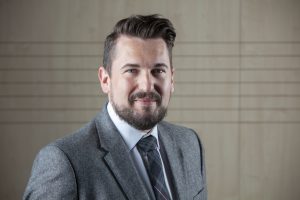 Blair Cruikshank, ScottishPower. Originally training as an auditor with EY, Blair went on after 5 years to join ScottishPower where he has spent the last 9 years of his career, with this time spent between the global offshore business and laterally the vast majority of the time being spent overseeing the financial accounting management for the UK Renewables business. During his time with the organisation Blair helped to found 'In-Fuse', an LGBT+ employee network, the first of its kind within ScottishPower. Blair is a strong supporter of the ways in which authentic relationships, based upon the ability for everyone to bring their true selves to work, foster collaboration, creativity and ultimately success.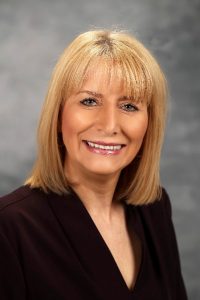 Michelle Ferguson, Scotland's Bravest Manufacturing Company. Michelle has been Managing Director at Scotland's Bravest Manufacturing Company since taking over the empty factory on the Erskine Hospital Estate in January 2018. With a wealth of experience in both the Commercial and Social Enterprise Sector implementing and successfully delivering both business startup, turnaround and growth strategies. She was recognised in 2020 WISE awards as one of the Women of inspiration: 100 social enterprise leaders showing Covid who's boss. Scotland's Bravest Manufacturing Company now employs a team of 20, many of whom were previously unemployed and faced multiple challenges due to being disadvantaged by their service or disabilities. In the last financial year, turnover increased to over £1 million. Since the social enterprise launched in 2018, it has achieved the following Scottish and UK Awards; Social Enterprise Scotland – One to Watch, ROCCO Award for Most Promising New Business, Supplier Excellence Awards – Highly Commended, Highways UK 2021 Partnership Award with Bear Scotland.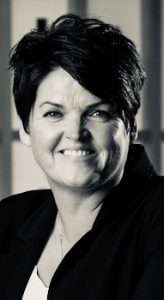 Pamela Scott, Pax & Iris Ltd. Pamela lives in Edinburgh, has an Honours Chemistry Degree, Masters in Human Resources, and had a wide and varied 28-year career in Operations, Technical and HR within Diageo spirits company. Pamela has led packaging plants, led the technical division for Guinness and global beer, led HR division for Europe Supply and latterly led global supply chain transformation projects. Since taking early retirement when turning 50 in 2019, Pamela has set up Pax & Iris Ltd, a Management Consultancy company, supporting other organisations with complex transformation projects, performance improvement programmes as well as coaching leaders. As well as running her own company Pamela is a Non-Executive Director with 2 charities and 2 commercial organisations. In her spare time, Pamela enjoys golf, walking, socialising, travel, and spending time with Dougie her husband, and Cameron her son, as well as her wider network of family and friends.
This event is free to attend and open to all. Please feel welcome to share this event with any of your contacts who could benefit from attending.
Alternatively, email sarahcarvill@scottishengineering.org.uk for joining details.