Innovation, creativity, productivity, and resilience all thrive when we work together to encourage diversity and inclusion within our sector. 
STEM industries are currently facing diversity challenges and in the wake of the coronavirus pandemic, we must work together to ensure that we are tapping into all of the talent available to rebuild our economy. Pandemic aside, if the UK is to achieve its ambitious net zero targets, a diverse workforce will be needed. A recent report estimated a need to recruit for 400,000 green jobs between now and 2050 to reach net zero.
Better gender diversity, ethnic diversity, alongside representation from minority and low socio-economic backgrounds is needed to accurately reflect the UK's diverse population and create more innovative workplaces which will take on the economic, environmental and sustainability challenges we are facing. Through our Inclusive Engineering sessions, we aim to shine the spotlight on what a career in STEM looks like for groups in industry where we can achieve a better balance, and illustrate that "if you can see it, you can be it".
Join us for our upcoming Inclusive Engineering session on Thursday 2nd December, 8.30-9.30am, where our three guest speakers will share their own personal journeys within engineering and STEM, providing us with an inside look into their careers and the steps they're taking to create a more inclusive industry for all.
This event is free to attend and open to all. Please feel welcome to share this event with any of your contacts who could benefit from attending.
Our Speakers –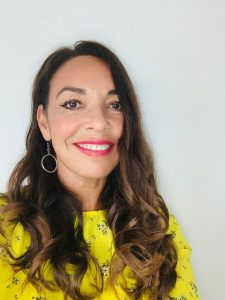 Karen Wallace, Equality, Diversity & Inclusion Manager at ScotRail Alliance.  Karen joined ScotRail in March 2020 as part of a strategic shift in ScotRail's People strategy towards promoting and developing an embedded culture of Equality, Diversity and Inclusion. Karen's appointment was breaking new ground and her appointment as ED&I manager was a signal to the business of the seriousness of this initiative. Karen is a solicitor by profession, she has a degree in law, a Diploma in Legal Practice and is a qualified Internal Assessor and Internal Verifier with the Scottish Qualification Authority. She is also a member of the Equality and Diversity Advisory Group of Scottish Athletics.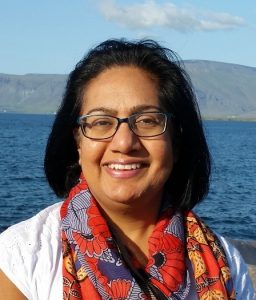 Rehela Hussain, Quality Assurance in medical device design and manufacturing. After completing a BSc degree in Physics in 1987, Rehela started working within manufacturing industries in Scotland (mainly electronics and medical devices). Rehela has held technical positions in Quality Assurance, Regulatory, and Health & Safety roles. Working within healthcare industries in the last 20 years, Rehela has recently become involved in mentoring others in life sciences and engineering and is a STEM Ambassador, having a particular interest in improving the gender balance within STEM fields by being a positive role model.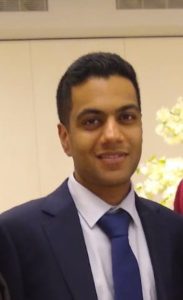 Adil Hussain, Carbon Efficiency Graduate Engineer. After graduating from his BEng mechanical engineering course in 2020, Adil decided to enrol for a master's degree in renewable energy engineering at the Heriot-Watt University. He chose this due to a passion for sustainable technologies that had arisen from previous work experience opportunities, most notably the experience he gained working with his uncle for a renewable energy company in Dubai during the summer of 2019. Adil has spent the last year learning about the impact our actions are having on the planet and how we can use sustainable technologies to combat many of these key issues. After finishing his degree in August earlier this year, Adil gained a place on Galliford Try's graduate development scheme working as a Carbon and Energy Efficiency Engineer, where he works to identify net zero improvements and opportunities that can be applied within construction.
This event is free to attend and open to all. Please feel welcome to share this event with any of your contacts who could benefit from attending.