Complexities of the post-Brexit trading environment are creating confusion amongst businesses so, in this webinar, we'll keep it simple. Catherine Truel of advisory company Alegrant will look at Brexit solely from an engineering and manufacturing perspective and help participants identify and understand their customs obligations so they can keep goods moving across borders. Catherine will also share some best practices to easily adapt internal processes to the new requirements. The agenda for this informative session is as follows:
Contract terms and incoterms – Who is responsible for customs clearance, the supplier or the customer?
Commodity codes – What are the goods crossing the border?
Customs valuation – What is the value of the goods crossing the border?
Customs procedures and duty saving mechanisms – Why do the goods cross the border?
Determining origin, proof of origin (preferential/non-preferential) – How to use trade agreements.
Customs declarations and documentation – How are the goods declared at Customs.
Export controls and dual use goods – Do my goods need an export licence?
Northern Ireland special arrangements
Imports from July 1st
Grants available from UK government to build customs knowledge
This webinar promises to be popular, so we suggest registering as soon as possible to avoid disappointment. Once registered, we will forward a MCS Teams invite link closer to the date. Register here.
Our guest speaker –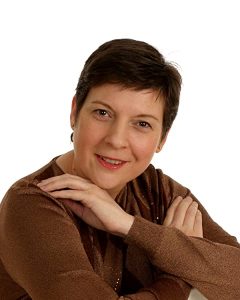 Catherine started her career in industry managing customs compliance in global supply chain of large groups and won the "Best Chemical Supply Chain" Award from Intel Corp. She joined a "Big 4″ International Trade Practice assisting corporations with Customs and Trade Compliance receiving a "Gold Quality Award" for outstanding service to Goodrich Corp. An independent adviser for the past 15 years, Catherine is a member of the UN Group of Experts on the "Euro-Asia Transport Links" advising Customs Administrations in Central Asia. A former Board Director of Sitpro, the UK International Trade Facilitation Agency, Catherine, is a jurist in customs law holding a Master in international trade law and a PhD candidate in customs law. She is the author of the textbook and bestseller "A short guide to customs risk".
Testimonial –
"HebHomes Limited is a successful and growing Scottish based self build kit house company.  We currently source some of our key supplies from the rest of the EU and are are also embarking on an overseas expansion with new sales to the rest of Europe. With no experience of international trade, the prospect of Brexit and it's implication on our business has been intimidating and we expected a major hit on our existing business and a reduction in overseas sales. Catherine at Alegrant has de-mystified international trade and the implications of Brexit.  Providing customised information to our business and clear guidance we have been able to minimise the impact of Brexit and any tariffs applicable.  We are now confident to take forward our internationalisation with all its commercial benefits." Jean Hamilton, Director HebHomes Limited.