We are delighted to announce that through careful consideration, we will be holding our Annual Dinner this year, on Thursday 2 September 2021, at The Hilton Hotel, William St, Glasgow. We cannot wait to welcome you to our event for some much-needed fun. Join us, along with your peers in industry for a night that promises to be full of laughs, good times, recognition for excellence within our amazing and resilient sector, and the opportunity to catch up with friends old and new.
Cost: £110 (incl. VAT) per person
(Includes pre-dinner drinks, a 3 course meal, and table wine)
Seating: Tables of 10/12 can be reserved
Dress code: Black tie/Occasionwear
Smaller numbers are also welcome
If you'd like to know more about purchasing tickets, please contact Marie in our team mariem@scottishengineering.org.uk
_____________________________________________________________________________________________________
Guest Speakers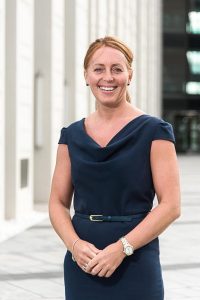 We are delighted to have as our 2020 Keynote Speaker Chief Superintendent Catriona Paton, Police Scotland. Chief Superintendent Catriona Paton works within Police Scotland's Organised Crime and Counter-Terrorist Unit. She has a wealth of experience in engaging directly with people in crisis, assessing situational and behavioural factors to understand motivations and build trusting connections in order to reduce risk and to identify a positive resolution. Catriona will share some of this experience and its relevance to every aspect of our lives, her passion being to demonstrate how every one of us has the ability to transform lives for the better.

We are also excited to welcome Astrophysicist, Aerospace Engineer, Equalities Expert, and former ScotEng colleague Naziyah Mahmood as one of our guest speakers. A 'Jill-of-all-trades', Naziyah's passion for the STEM sector, and for seeing a more equal and inclusive environment within these fields, can be seen from her academic and industrial experiences. With a background in astrophysics and aerospace engineering, she has worked on several European Space Agency (ESA) satellite missions on various subsystems including Mission Analysis and Design, Propulsion, and more. As a STEM Ambassador (often with a focus on equality, diversity, and inclusion within the sector) she works to break the many stereotypes of women in STEM, and especially of those from BAME backgrounds, and to increase the STEM uptake for all. Her previous role as Gender Equality Expert for Scottish Engineering saw her deliver training to engineering organisations on how to become more equal and diverse. Naziyah also works closely with women's rights organisations to create safe physical and digital spaces for all self-identifying women and girls, and through this aims to help change current legislations on Scottish political platforms.
Entertainment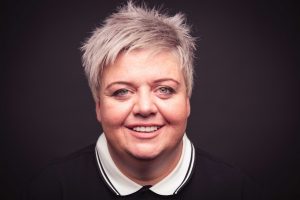 We are thrilled to welcome Scottish Comedian Susie McCabe to provide us with the funnies on the night. Susie has had a meteoric rise in the world of Stand up – she's been the fastest-selling act at The Glasgow International Comedy Festival for the past three years! A firm festival favourite, Susie has completed two hugely successful solo runs not only at the Edinburgh fringe but also at the Perth and Adelaide Fringes in Australia! She is one of the most highly regarded stand up's in the UK, supporting the likes of John Bishop, Jason Manford, and Stewart Francis on their tours. Also highly regarded by Kevin Bridges who called her "A Genuine Stand Up – Highly Recommended."
A huge thank you to our event sponsors 


____________________________________________________________________________________________________
Contact Marie in our team mariem@scottishengineering.org.uk for more information about tickets.