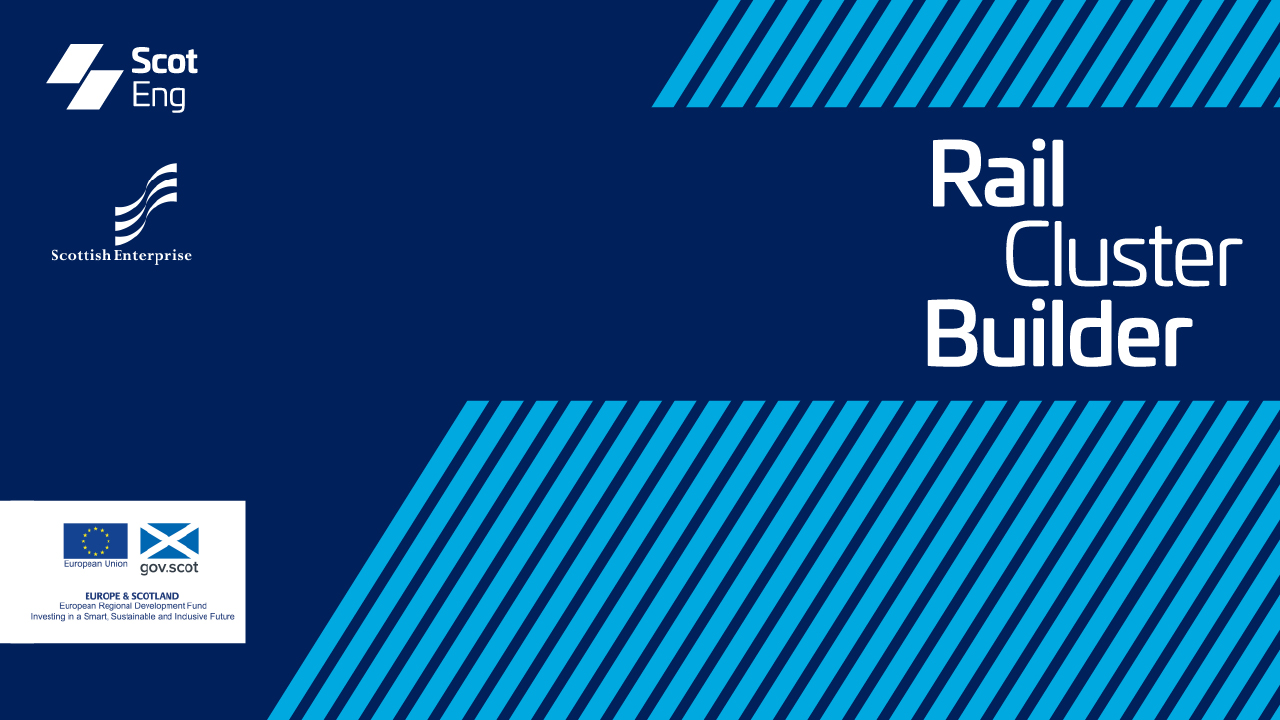 Rail Innovation Day for Scotland – Morning
Rail Cluster Home | Events | Member Directory | Add your company to the Directory
Rewatch the morning session of the Rail Innovation Day.
—
Event description
We have not one, but two sessions running on Thursday this week as part of the Rail Innovation day for Scotland event. The first session starts at 10am and will focus on Network Rail's RD&I portfolio with case studies showing best practice. Our second session will start at 1pm, where Innovate UK will talk about R&D funding opportunities and calls.
In our afternoon session we are delighted to announce that the DfT's First-Of-A-Kind 2021 funding will be introduced by the DfT sponsor for the rail innovation programme. This will then be followed by a briefing from Innovate UK who will provide information on the background and scope of the competition.
…and if that is not exciting enough, you will then hear from three key Scottish rail sector stakeholders; specifically ScotRail, Eversholt Rail and Caledonian Sleeper who will present their particular challenges within their areas of expertise. This will be followed by a presentation from McCulloch Rail and Unipart Rail.
Arcola Energy will finish off the afternoon session speaking about their powertrain supply requirements and the Hydrogen Supply Chain Survey it recently issued.
Agenda:
Click here to view our speakers