Rail Cluster Home | Events | Member Directory | Add your company to the Directory
Developing a Scottish Supply Chain
Event description
This event is being organised in collaboration with colleagues from the Scottish Rail Cluster Project and the Railway Industry Association.
It's the first in a potential series of events aimed at connecting with Scottish SMEs who want to diversify into the rail sector or those who want to expand their existing business wider into the sector.
If this could be you, and you are interested in working with one of the largest and most respected organisations in the rail sector, look no further and sign up to our first virtual event taking place on the 31 March at 1000hrs.
Siemens Mobility is looking to develop its supply chain here in Scotland and if you want to find out how you can get involved, come and join us and hear from the team at Siemens Mobility who are going to take us on a journey through their supply chain strategy, supplier requirements, supplier approval process and specific work opportunities in the future.
As part of the event, you will also hear from one of Siemens Mobility's newer suppliers who have been through the supplier process and will talk openly about their experiences and resulting success and growth in the market.   You'll also get a chance to meet the Siemens Mobility team and the key individuals who will share their aim of building long-term sustainable relationships with their supply chain and their passion for creating social value.  There will be lots of opportunities to ask direct questions and information will be given on how to get involved in the next event, scheduled for the end of May.
It's a real chance to be part of something really exciting in Scotland and contribute to Transport Scotland's aim of decarbonising passenger rail travel by 2035.
How to register
Please click on the link below to register your attendance and a link will be sent to you in advance of the event date.
Meet our speakers
Campbell Braid, Siemens
Nicola Phillips,  Siemens
Sue Clarke, Siemens
Graeme Clark, Siemens
Campbell Braid – Programme Director Signalling SCP, Rail Automation Scotland, Siemens Mobility Limited/Network Rail Partnership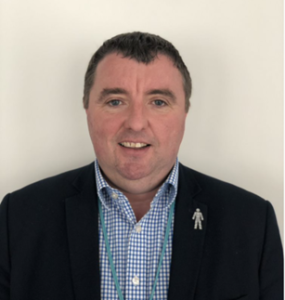 Previously Project Director for Glasgow, Campbell was recently appointed to the role of Programme Director for the Signalling Collaborative Partnership, a Siemens Mobility / Network Rail partnership delivering for Scotland's Railway under the major signalling framework
Beginning his career as an Apprentice Electrician with NG Bailey in 1991, Campbell went on to hold various roles within the rail industry for Balfour Beatty and Carillion, before joining Siemens Mobility (formerly Invensys Rail) in 2007. He has subsequently delivered the major signalling renewals and enhancement projects in Scotland.
He is committed to driving improvement in safety across the railway and continues to strive for efficient project delivery.
Campbell has lived in the Brightons, Nr Falkirk for the last 20 years, with his wife and two children, and has a passion for golf and following football.
Nicola Phillips – Director of Supply Chain Management for Siemens Customer Service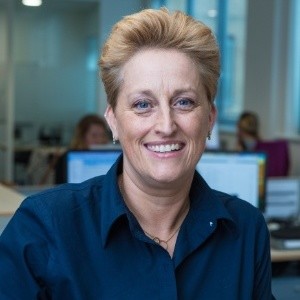 Our Supply Chain is the lifeline of our business and in turn our Customers.  We need to nurture and encourage it to deliver the innovations our industry needs to meet the challenges we face, together we are stronger!
Sue Clarke – Head of Procurement and Logistics for Rolling Stock at Siemens Mobility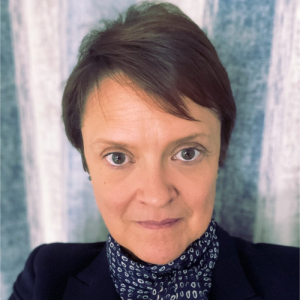 Primary focus is Localisation of UK Suppliers to support our upcoming projects to be delivered out of the new Siemens Mobility factory in Goole

About Siemens
We enable operators to shape today's and tomorrow's passenger and freight transportation ‒ with trains, infrastructure, automation and electrification solutions, turnkey systems as well as related services. That covers trams, light rail, metro, commuter and regional trains, high-speed and very high-speed trains.

About Rail Cluster
The Rail Cluster project was awarded initially to Scottish Engineering in August 2020.  Now in phase two, the partnership continues with Scottish Enterprise, Transport Scotland and Skills Development Scotland over the next three years to build on the work started in phase one.  The rail cluster project links Scottish SMEs with rail manufacturers, contractors, academics, and research centres across the country to identify more environmentally friendly track and train solutions while raising awareness of the opportunities in the rail sector in Scotland.   The roots of the rail cluster project lie in the Rail Services Decarbonisation Plan through which the Scottish Government aims to decarbonise passenger rail services in Scotland by 2035.  These targets present a real challenge to the industry and its supply chain, requiring a massive uplift in the electrification programme, new efficient train fleets powered by electricity, battery and hydrogen to replace diesel, and innovations and efficiencies to deliver this transformation while keeping rail transport affordable for taxpayers and users. This presents real opportunities for Scottish engineering and manufacturing SMEs with the potential creation of new skilled, sustainable employment.

About RIA
About RIA Scotland: RIA Scotland is the voice of the Scottish rail supply community, representing RIA members across the nation. Rail in Scotland supports £3.1bn in economic growth (GVA), 56,000 jobs and £1bn in tax revenue and is an essential industry in delivering the Scottish Government's economic growth and decarbonisation agendas.
About RIA: The Railway Industry Association (RIA) is the voice of the UK rail supply community. We help to grow a sustainable, high-performing, railway supply industry, and to export UK rail expertise and products. RIA has 300+ companies in membership in a sector that contributes £43 billion in economic growth and £14 billion in tax revenue each year, as well as employing 710,000 people. It is also a vital industry for the UK's economic recovery, supporting green investment and jobs in towns and communities across the UK; for every £1 spent in rail, £2.50 is generated in the wider economy. RIA's membership is active across the whole of railway supply, covering a diverse range of products and services and including both multi-national companies and SMEs (60% by number).