AmcoGiffen/ARQ Supply Chain Opportunities
Wednesday 2nd March 2022 – Webinar
Want to find out about supply chain opportunities with one of the key tier one contractors in Scotland?
Join us on Wednesday 2 March at 2pm where you'll hear from the team at AmcoGiffen and ARQ about the work they're undertaking across Scotland, and the UK, and how you can get involved. Together, AmcoGiffen and ARQ are committed to learning and innovation, and we're looking for supply chain partners to join us on this journey. We recognise the need to engage with supply chain partners, from development through to the design and delivery of schemes and that for the longevity of our business, and our industry, there must be a focus on investment in skills and sustainable growth.
Join Regional Managing Director for AmcoGiffen, Peter Ritchie, and ARQ Operations Director, Vinny O'Holloran in a special event to connect with us and see what we do across the rail infrastructure, gain insight into our strategy for growth through the decarbonisation agenda and look ahead to future opportunities to work together.
---
Agenda
1400 – Welcome from the Rail Cluster
1405 – Introduction to AmcoGiffen speakers
1410 – AmcoGiffen presentation – 30 minutes
1440 – Question and Answer session
1455 – Thank you for attending
1500 – Close
Guest Speakers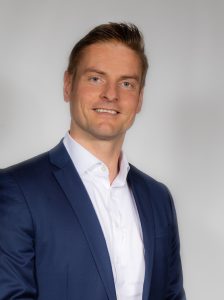 Peter Ritchie. AmcoGiffen, Regional Managing Director, Peter Ritchie has widespread experience in civil engineering, construction, which is something he's keen to share, giving up his time to mentor and engage with university students. Peter started his career as a graduate bridge designer, before moving to Transport Scotland. After transferring to contracting, he progresses to framework director, where he led the bid team that won the business-critical, SCAPE Civil Engineering.
Vinny O'Holloran. The ARQ partnership is led by Vinny O'Holloran. Vinny is a Fellow of the Institution of Civil Engineers and is passionate about innovative thinking leading to safe efficient delivery of projects. Vinny was Project Director, working with Network Rail supply chain to deliver Stirling-Dunblane-Alloa Electrification and Queen Street tunnel and platform extension schemes. He brings considerable experience to this newly created role which is responsible for implementing strategy at ARQ.